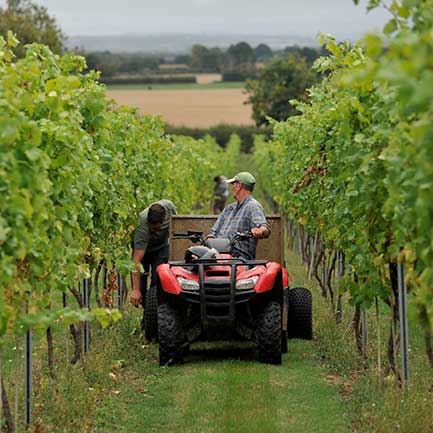 The Vineyard
The vineyard is located in Down Ampney close to Cirencester. It was planted in 2010 in a six acre, south-facing field. The 40 rows of vines are planted mainly with Ortega grapes with two rows each of Bacchus, Chardonnay and Seyval. The varieties are blended together to make our still dry white wine and our fizzy cans.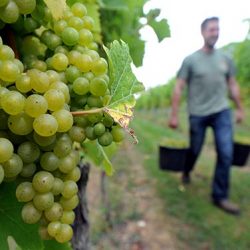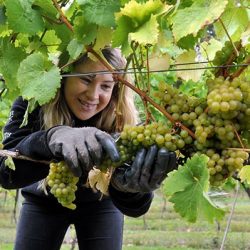 Enterprise
Our award-winning Enterprise and Entrepreneurship Programme provides an inspiring and supportive environment in which our students can share, develop and launch their ideas. Guided by lawyers, insurers, marketing professionals and accountants, students from all courses and years have the chance to realise their aspirations in a professional and rewarding environment.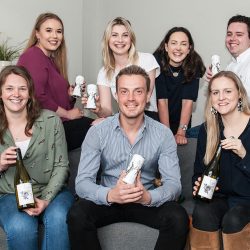 THE ROYAL AGRICULTURAL UNIVERSITY
The RAU became just the sixth university to be made a Centre of Excellence by the Institute of Enterprise and Entrepreneurs (IOEE), awarded for leading-edge enterprise practice and for making the development of students' entrepreneurial skills a priority. Students have developed a range of businesses including a farm safety app, pre-organic solutions for the food sector, a tourism company, and fashionable eye-wear.
Awards